Spring planned litters!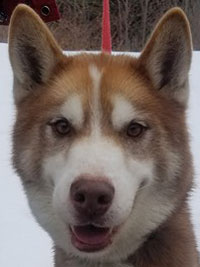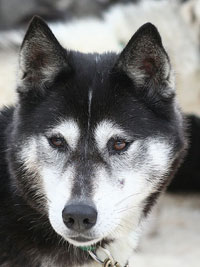 Puppies due on or around April 23rd. This is an exciting litter! Aspen was bred to Zelda. Aspen is out of Kermit X Vale, and lives with my friend Mike. I've been waiting for the right female to breed to him. I do not have anything from Kermit/Ember/Orion, and we are hoping for a nice male to keep. Aspen runs on Mike's team and is all business. Zelda is new here and was originally from Kelim Siberians. She is a quiet girl who is well behaved. She is great in harness and loves us. Normally I would wait longer until I knew her better, but she has come into season 3 times in 6 months. We are hoping that doing a litter will regulate her. There is a 6% chance they can have reds. We are expecting mostly black & white puppies, and they can also have piebalds.
E-mail if you would like to be put on the waiting list!
~~~~~~~~~~~~~~~~~~~~~~~~~~~~~~~~~~~~~~~~~~~~~~~~~~~~~~~~~~~~~~~~~~~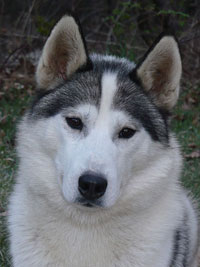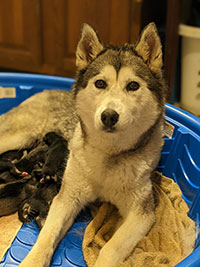 Puppies due on or around May 20th. How cool is this breeding? People have been asking me for a while when we would breed Honey. One of my young males, Ranger, destroyed the chain link fence and was minutes away from getting in her kennel. Honey is one of those girls who is in season FOREVER. I had a moment of "Well, if she is going to be bred it is going to be by the best male leader I have ever bred!" So in Virgil went and he was tied with her in less than a minute. These puppies will be SMART. I'm expecting lots of leader potential with this combo. At almost 10 years old Virgil is still as fast as when he was 2 years old. He will pass anything on the trail, he is a true gift from his mother. Honey is driven and focused in lead. She has many years ahead of her racing in lead, Virgil does not have too much longer racing. I decided we need to keep more puppies with lead potential in order to have 2 racing teams again. This breeding is a line breeding on Valeska. We are expecting dilutes, but some solids coloring is also possible. Mostly grays, but red is possible.
E-mail if you would like to be put on the waiting list!