Planned litter!
Kiana's Maximilian CGCA, TKI, RN, SD X Kiana's Life Of Pi CGC, RI, RATI, RAT, TKN, TT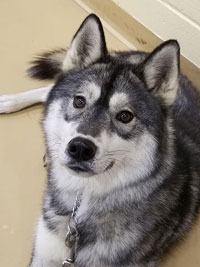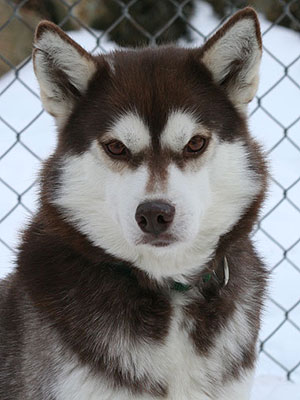 Well, Tinka is not pregnant, and we really need some awesome males to add to the team! Circle came into season after being months and months late, so she was bred. Circle is indeed pregnant, and we are beyond excited to have this litter. Not that we play favorites...but Max is one of my favorite dogs, and everyone loves Circle. Max is so calm and so very handsome, he is a very reliable dog in harness. Both dogs live in the house with us.
Puppies are here September 22nd
~~~~~~~~~~~~~~~~~~~~~~~~~~~~~~~~~~~~~~~~~~~~~~~~~~~~~~~~~
Un-planned litter!
? X Kiana's Carrigan Mountain SD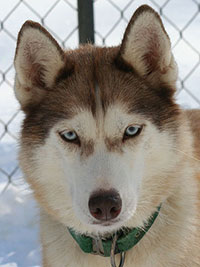 This past summer we went away camping and had a person come take care of the dogs (and other animals). Somehow this person allowed Carrigan to be bred, and never told us. The person will not admit to the mistake, and we are not sure who the sire is. DNA will be sent in and once we know the sire he will be posted. It is not Max since he lives in the house, and he was camping with us. It is not Joker because the puppies are all dilute in color, and he is a solid. We are testing the 4 possible dogs.
Puppies are here October 20th