Planned litter!
Kiana's Maximilian CGCA, TKI, RN, SD X Kiana's Life Of Pi CGC, RI, RATI, RAT, TKN, TT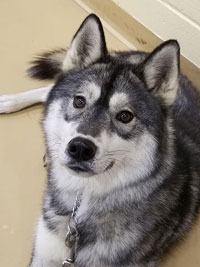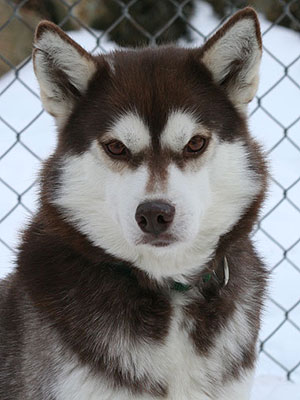 Well, Tinka is not pregnant, and we really need some awesome males to add to the team! Circle came into season after being months and months late, so she was bred. Circle is indeed pregnant, and we are beyond excited to have this litter. Not that we play favorites...but Max is one of my favorite dogs, and everyone loves Circle. Max is so calm and so very handsome, he is a very reliable dog in harness. Both dogs live in the house with us. They should be able to have red & white puppies since we think Max will carry the red gene.
Puppies due on or around September 24th
At this time I can not take any more names for this litter. E-mail if you would like to be put on the waiting list for a future litter!