Planned litter!
Kryska's Kayden Of Black Diamonds X Kiana's Carrigan Mountain SD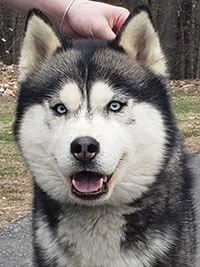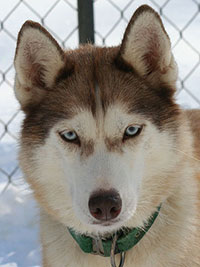 We were looking for a stud dog who carried the red gene, and I asked Maureen what she had for males. We loved everything she said about Kayden. Kayden enjoys running co-lead, he is quiet, gentle and obedient. By using Kayden we can bring back Orion and Boo into our pedigree. Carrigan is an amazing mom. She also enjoys running lead, she is super quiet, gentle and obedient. We expect red & white, gray & white and dilute black & white puppies with a variety of eye color combination. Puppies due on or around June 24th. I cannot take any more names for the waiting list at this time.
~~~~~~~~~~~~~~~~~~~~~~~~~~~~~~~~~~~~~~~~~~~~~~~~~~~~~~

If you would like to be put on the waiting list FOR A FUTURE LITTER please send me an e-mail.