Planned litters!
Kiana's Midnight Cowboy CGC, RN, SD, TKN X Kelim's Majora Mask At Kannook SD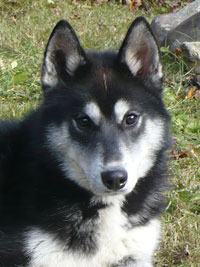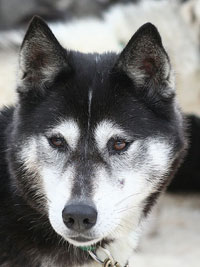 Finally we have some puppies on the way! I'm excited to have some Joker pups since it has been years since he was last bred. Joker is a very funny dog, and his name fits him. Smart and very willing to please, Joker was an A string dog until he got a back injury that bumped him down to a recreational team dog. Zelda is a hard driving dog who is a key player on our A string of dogs, and always makes the 6 dog cut. She had a litter that produced 1 puppy named Eris. I'm looking to add males to our kennel this year! We expect mostly black & white puppies. Puppies are here 4/30/19, click here for photos.
At this time I cannot take anymore names for this litter.
~~~~~~~~~~~~~~~~~~~~~~~~~~~~~~~~~~~~~~~~~~~~~~~~~~~~~~~~~~~~~~~~~~~
Kiana's Heat Lightning CGC, RN, SDO X Kiana's Bit O Honey CGC, RN, TKN, SDX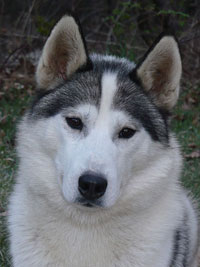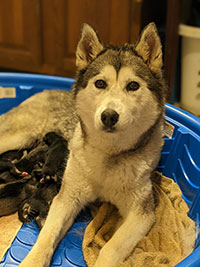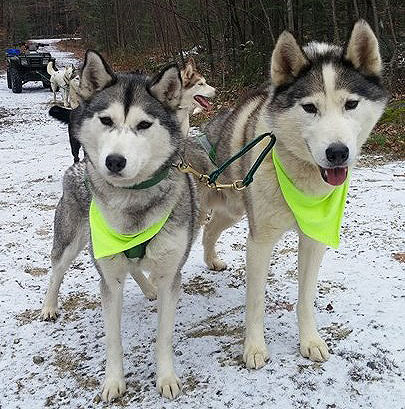 Wow right! Last year we bred these two on the last day of Honey's cycle and she only had 1 amazing female puppy. At the time we were all femaled out...and we still are. So here we go again, we bred these two on a better day of her cycle and she is indeed pregnant. Two amazing leaders! This season we raced 10 races, they were fastest purebred in 9 races, and had 2 first place finishes. Virgil, sadly, is getting older and I would love more of his kids. Honey is an amazing leader and a very fun dog. We will be looking at the males in this litter. Puppies are here 5/2/19. Please click here for photos
At this time I cannot take anymore names for this litter.
~~~~~~~~~~~~~~~~~~~~~~~~~~~~~~~~~~~~~~~~~~~~~~~~~~~~~~~~~~~~~~~~~~~
Kiana's Maximilian CGC, TKN, RN, SD X Kiana's Flurries Have Begun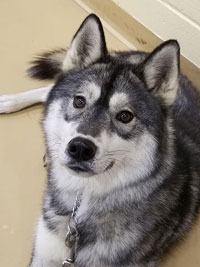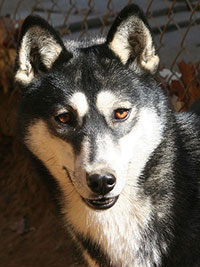 Well, Amp was not pregnant, and we really need some awesome males to add to the team! Tinka is a favorite being a Mannie and Nova kid (Circle's half sister). Tinka lives with our friend Mike and she runs lead for his team. Not that we play favorites...but Max is one of my favorite dogs. Max is so calm and so very handsome, he is a very reliable dog in harness. Tinka is due to come into season any time now. They should be able to have red & white puppies.
At this time I cannot take anymore names for this litter.

E-mail if you would like to be put on the waiting list for a future puppy!