Spring planned litter!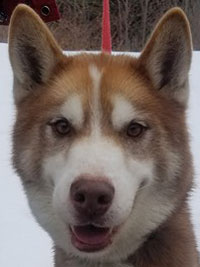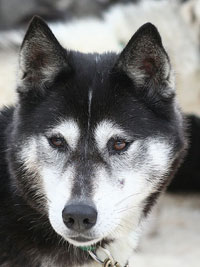 Puppies due on or around April 23rd. This is an exciting litter! Aspen was bred to Zelda. Aspen is out of Kermit X Vale, and lives with my friend Mike. I've been waiting for the right female to breed to him. I do not have anything from Kermit/Ember/Orion, and we are hoping for a nice male to keep. Aspen runs on Mike's team and is all business. Zelda is new here and was originally from Kelim Siberians. She is a quiet girl who is well behaved. She is great in harness and loves us. Normally I would wait longer until I knew her better, but she has come into season 3 times in 6 months. We are hoping that doing a litter will regulate her. There is a 6% chance they can have reds. We are expecting mostly black & white puppies, and they can also have piebalds.
E-mail if you would like to be put on the waiting list!