Planned litter!
Kiana's Maximilian CGCA, TKI, RN, SD X Kiana's Flurries Have Begun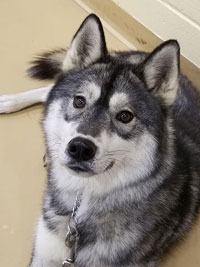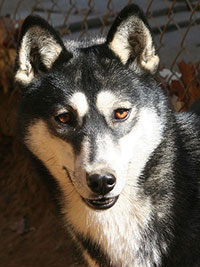 Well, Amp was not pregnant, and we really need some awesome males to add to the team! Tinka is a favorite being a Mannie and Nova kid (Circle's half sister). Tinka lives with our friend Mike and she runs lead for his team. Not that we play favorites...but Max is one of my favorite dogs. Max is so calm and so very handsome, he is a very reliable dog in harness. They should be able to have red & white puppies.
Puppies due on or around September 4th
E-mail if you would like to be put on the waiting list for this litter!