1 puppy born 4/29/18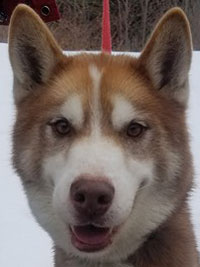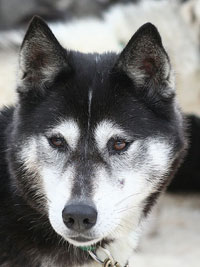 For the last couple of weeks I had been telling Scott that Zelda was pregnant with only 1 puppy. Somehow I just knew. Usually when they carry 1 puppy they barely look pregnant, but she looked more like she had 4 puppies being carried up high in her ribs. We also knew her sister carries puppies up in her ribs, and figured Zelda was the same way. Zelda had 1 female puppy at 1pm on Sunday and then went back to sleep. I walked her, I fed her ice cream, but she was done. She still has big ribs, so I guess she is just fat. When I first got her she was much thinner than I like, she had no fat on her at all. I spent months try to put weight on her, and I guess it happened while she was pregnant.
I'm trying to look at the positive side: The puppy was normal sized and Zelda did not need a c-section. I spent most of the day the puppy was born being bummed out. I have people waiting for puppies and I hate to disappoint them. Anyhow, we have the difficult task of raising a singleton now. It is more work than raising a decent sized litter (nobody for her to play with, her mother is the type that will let this puppy run the show). This little girl will be staying with us unless she turns out to be more pet quality (which I'm not expecting...all things happen for a reason). Her name is Eris after the 2nd largest dwarf planet.
This puppy is not available.
~~~~~~~~~~~~~~~~~~~~~~~~~~~~~~~~~~~~~~
"Eris"
black & white brown eyed female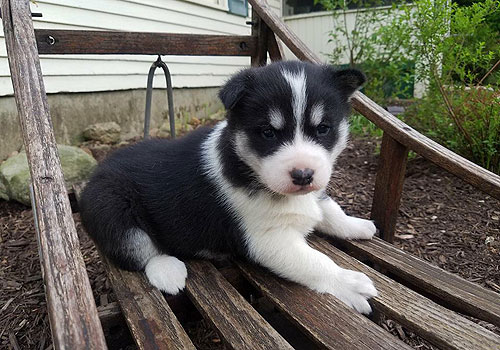 3weeks old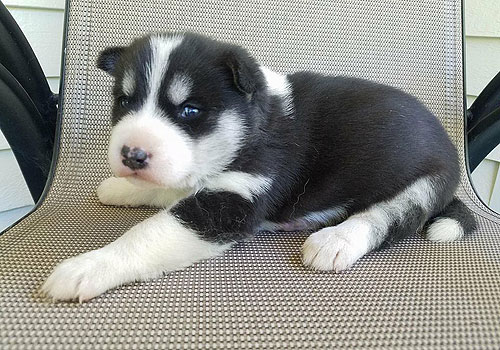 2 weeks old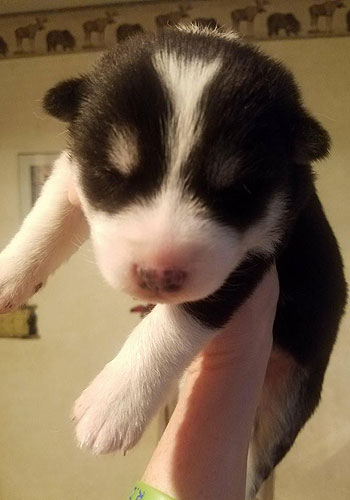 1 week old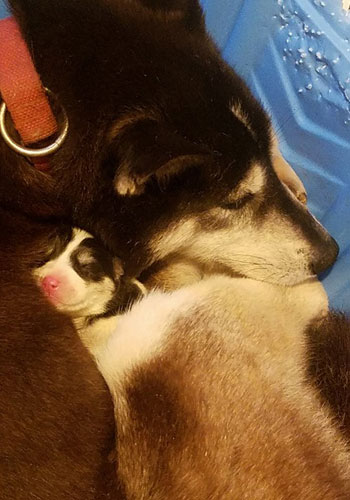 1 day old