1 puppy born 5/20/18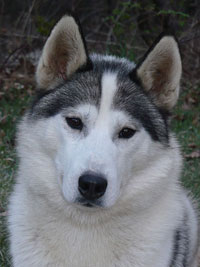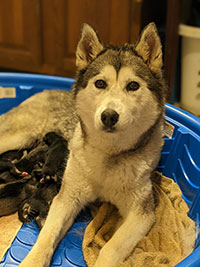 Surprised? We were. We knew we had bred Honey very late in her cycle. So when she showed no signs of being pregnant we moved on. I entered her in the Siberian Husky Sled Dog Showcase. Right before entries closed we realized she was either pregnant with one puppy or having a false pregnancy. We brought her for our friends at Kelim Siberians to see and they thought one puppy. So we changed her entry for Carrigan. The day after the Showcase Honey had 1 puppy.
I'm glad she did not need a c-section, but two singleton litters at the same time. This is going to be a long summer! The breeding gods hate me. Here we go building a new team one black and white female at a time. Her name is Uno... as you can see we did not put much thought into it. hahahaha
This puppy is not available.
~~~~~~~~~~~~~~~~~~~~~~~~~~~~~~~~~~~~~~
"Uno"
black & white brown eyed female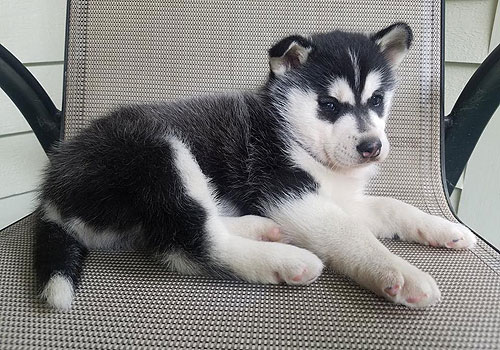 4 weeks old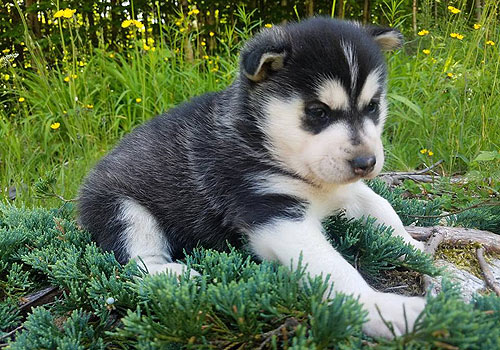 3 weeks old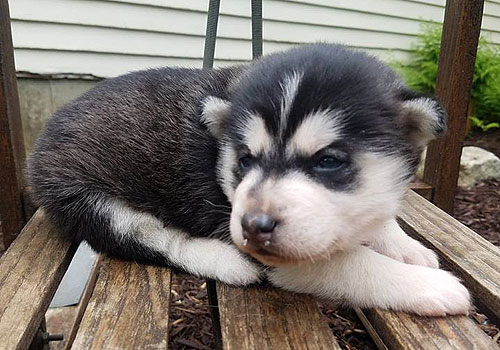 2 weeks old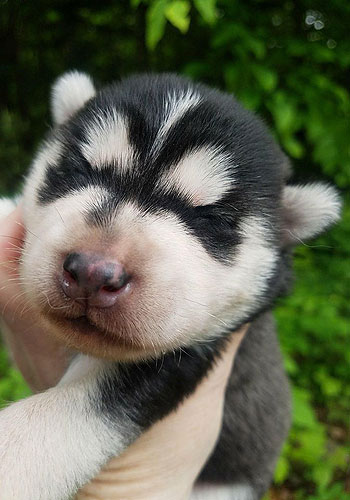 1 week old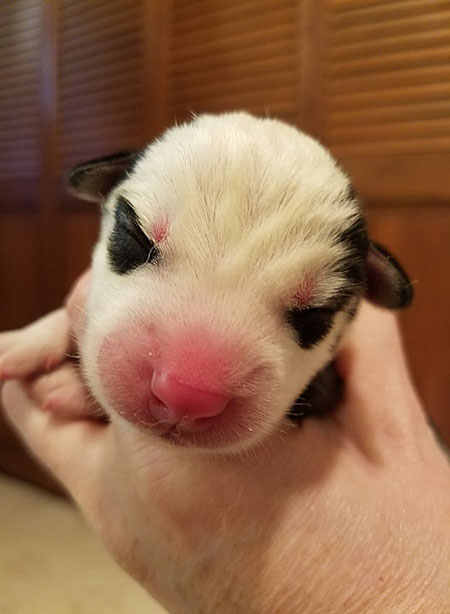 1 day old